Welcome to
cortile spirito santo
LOUNGE • RESTAURANT
The Finest Expression of Sicilian Culinary Art
A gem in the heart of Ortygia
A place of unique charm that exudes history and culture combined with elegance and modernity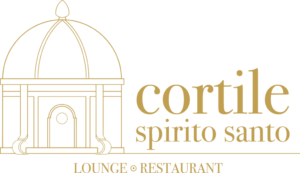 Nestled in the heart of Ortygia, just a few steps away from the Maniace Castle, Cortile Spirito Santo is located inside the Palazzo Salomone Luxury Suites, occupying a beautifully restored 17th-century historic palace. Cortile Spirito Santo is a place of unique charm that exudes history and culture with elegance and modernity. Its crown jewel is the contemporary Lounge Bar in the private courtyard, facing the magnificent Cupola of the Spirito Santo Church, from which it takes its name.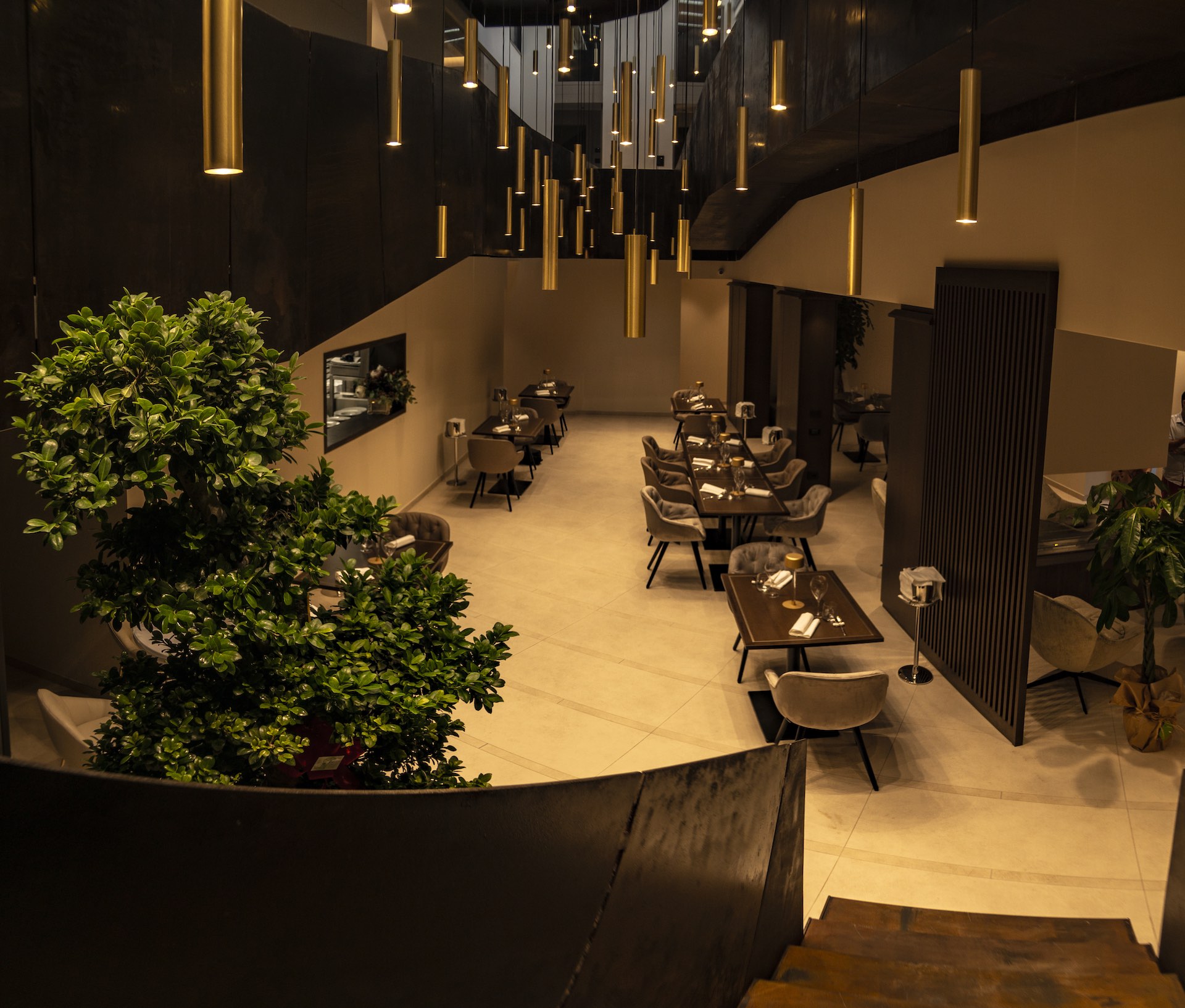 A relaxing environment with a pleasant welcoming atmosphere
Have a drink to the sound of jazz
LA CANTINA
There are around 100 bottles stored in our wine cellar. Our Sommelière has created an exclusive yet diverse wine list that will surprise and inspire even our most exacting guests. Great wines to complement your meal when dining with us, both indoor and in the courtyard.
Events
at Cortile Spirito Santo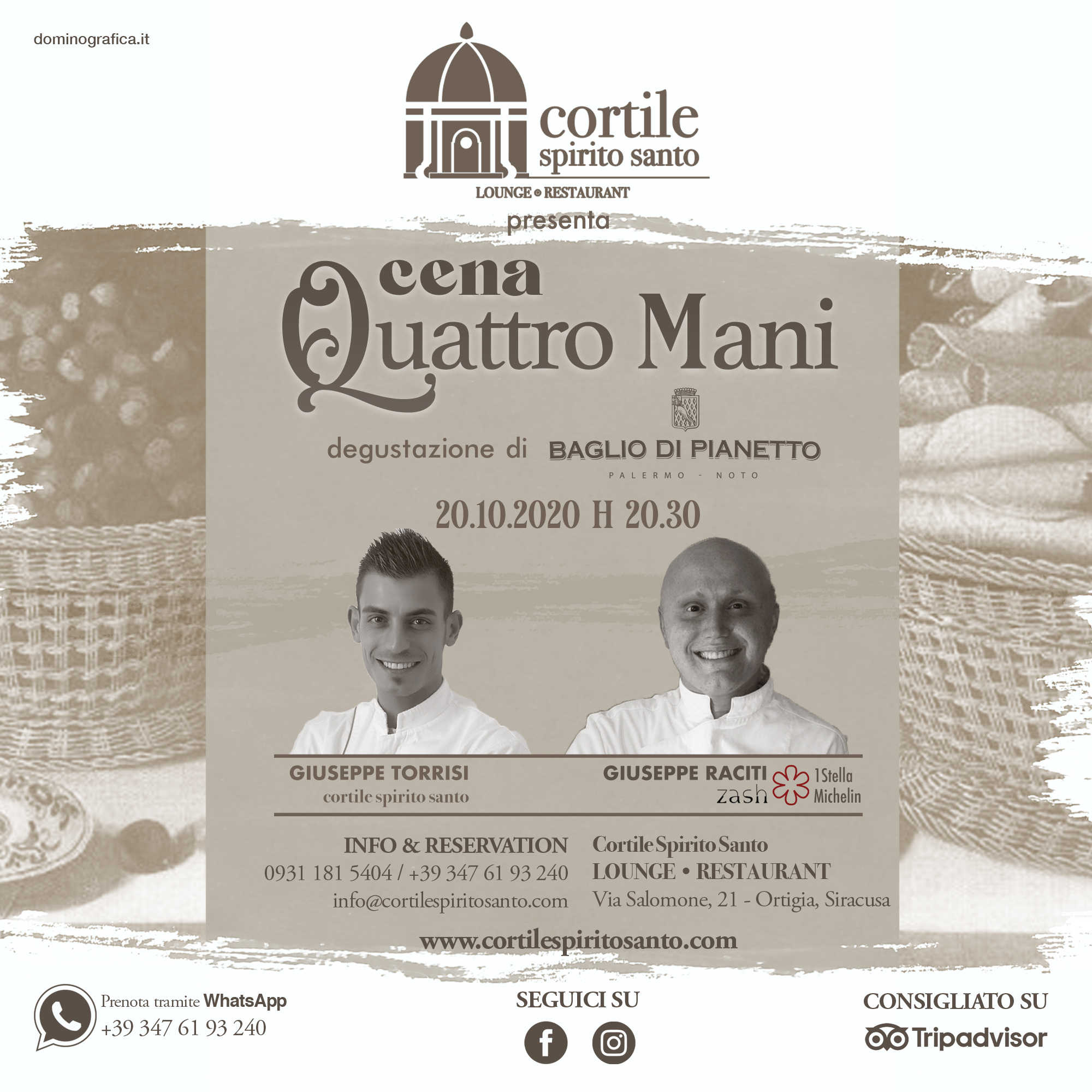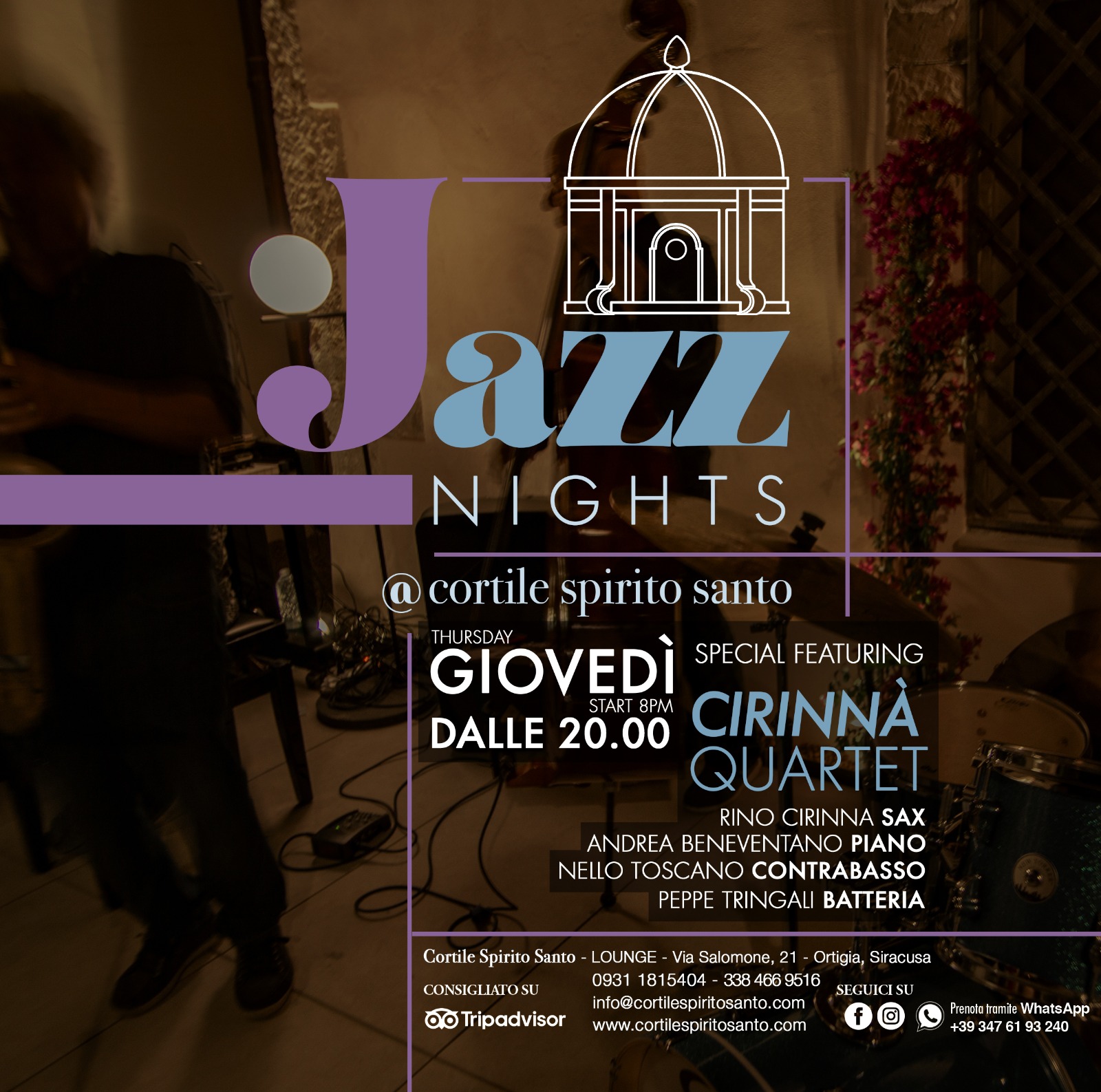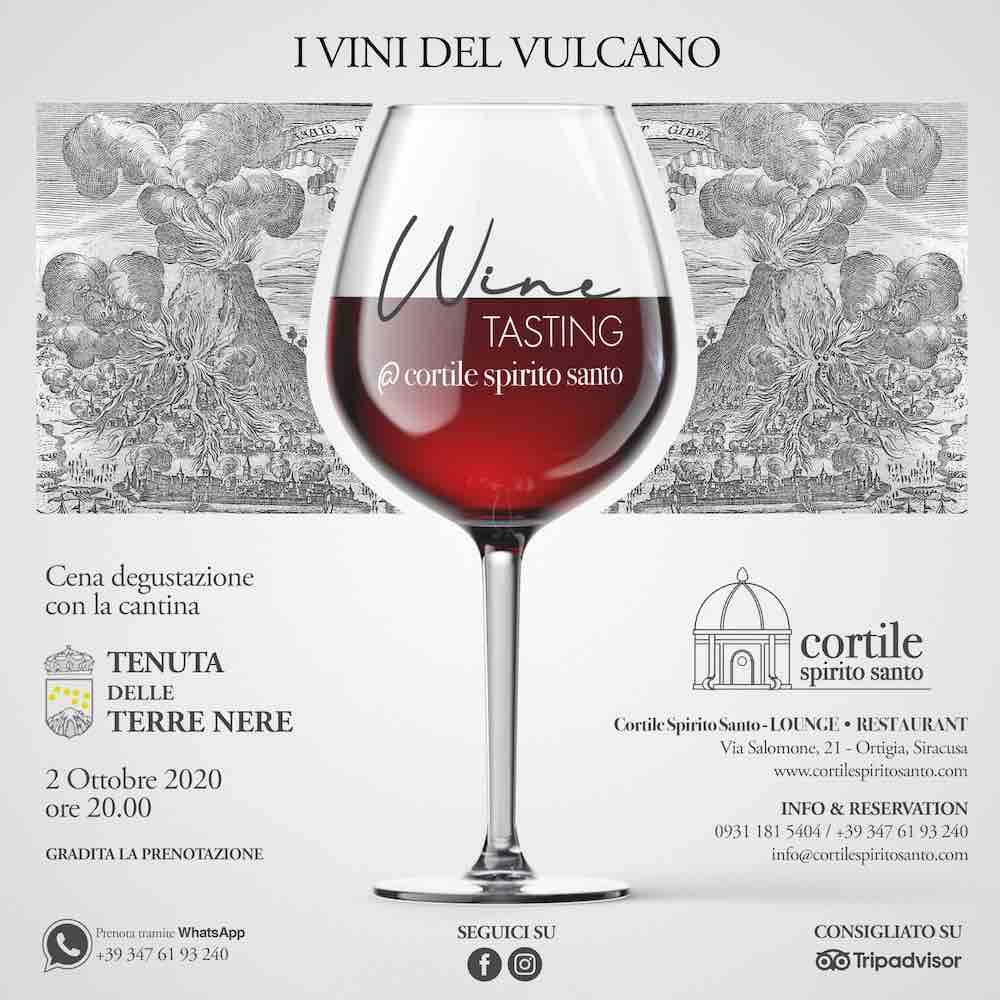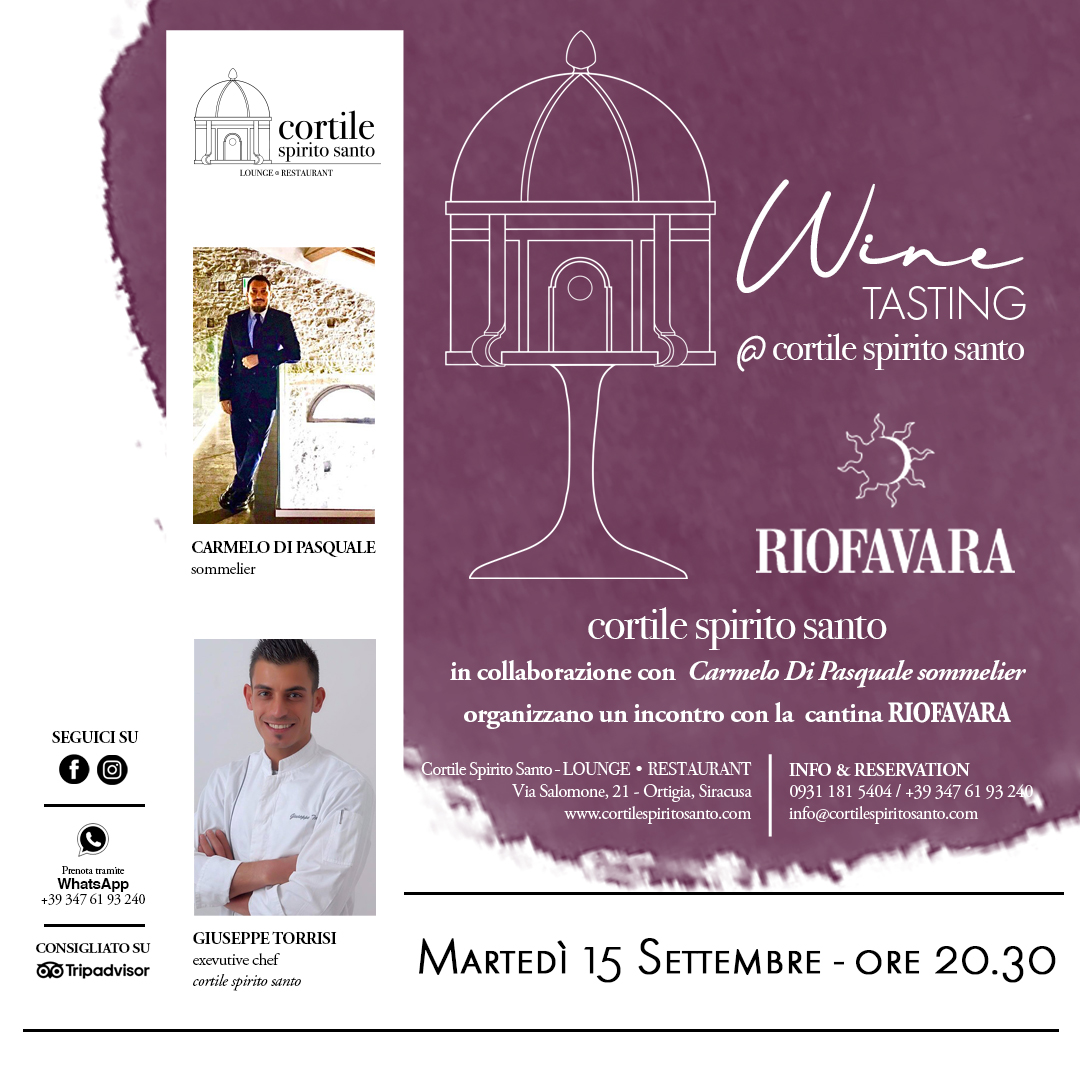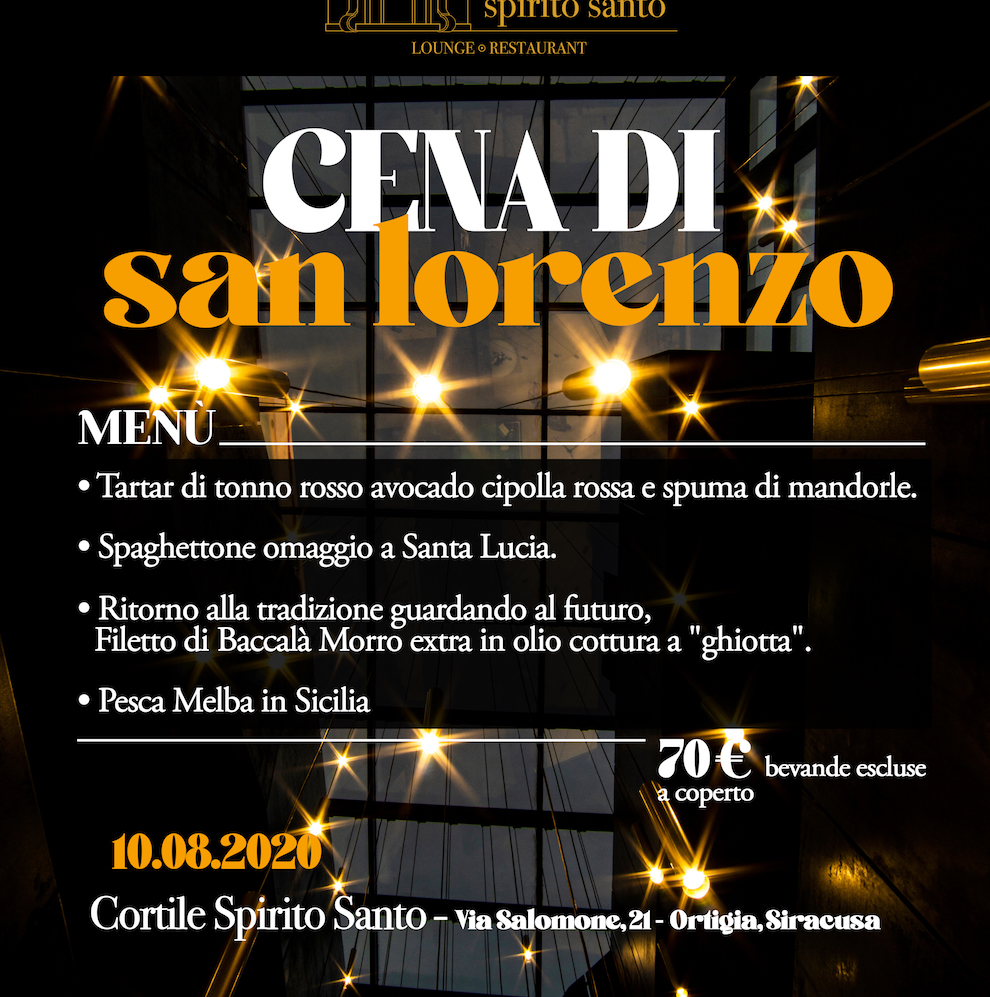 Come and visit
Eventi in scadenza
20.10.2020 - Cena 4Mani
Chef Torris e Chef Raciti (1 stella Michelin)
Tutti i Giovedì - Jazz Nights
Rino Cirinnà Quartet
02.10.2020 - Wine Tasting
Cena degustazione con la Cantina delle Terre Nere
Here's the perfect setting for banquet events, parties, finest taster menu dinners and more…